Some states require regular safety inspections and/or emissions inspections on cars and trucks. At Fink's Car Care, we are well-equipped and trained to perform these inspections. Our technicians can also perform multi-point inspections on your vehicles as needed.
These are some of the inspection services we offer.
VA State Inspection Station
VA state inspection stations are privately owned, but government certified, inspection stations throughout VA. Fink's Car Care is a VA state inspection station. For your state inspection needs visit or call our auto shop at 757-485-5555.
To learn more about our Inspection and Emission services, call us at 757-485-5555 or request a quote by clicking below:
Request Quote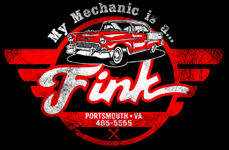 Inspections and Emissions
06/29/2022
State Inspection. Very good people.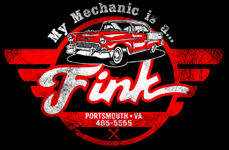 Inspections and Emissions
05/16/2022
Great car care center. I felt as if Fink's was not about running me through the ringer but just a great family owned business striving to provide great service. I showed up for an inspection and voiced concerns about a tire needing replacement but was told it would pass inspection. Just a honest owned business. I do a lot of my own DIY repairs but when it's over my head it is great to know these guys are in my back pocket ready to roll. They do the job right and at a fair price. What more can you ask for?